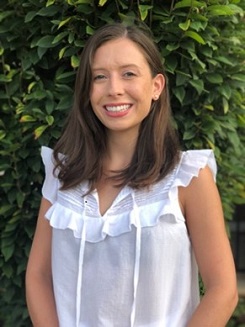 Marina McKeown, M.Ed CFY-SLP
SPEECH-LANGUAGE PATHOLOGIST
Marina is originally from Long Island, NY and has lived in Baltimore, Maryland, Alcalá de Henares, Spain and Charlottesville, Virginia while pursuing her undergraduate and graduate degrees. Similar to most college students, Marina was hesitant to choose her academic and career path until she found her niche at Loyola University Maryland. Marina's Jesuit education instilled in her a drive to educate the whole person; body, mind and soul and to use her degree to help others. More importantly, Loyola's "cura personalis" emphasized recognizing the "inherent value and dignity of each person" which ultimately led her to pursue a career as a speech therapist.
Marina graduated Loyola University Maryland in 2016 with a Bachelor of Arts (B.A) in Communication Science Disorders and a minor in Spanish and earned her Master's of Education (M.Ed) in Speech Language Pathology from the University of Virginia in 2019. During her time at UVA Marina gained valuable hands on experience in a variety of settings such as preschools, elementary schools, outpatient hospitals, private practices and a university clinic. During this time Marina served as a graduate clinician for pediatric, adult, and geriatric populations providing evaluations and therapy across a spectrum of diagnoses and disorders such as: articulation delays/disorders, language delays/disorders, autism spectrum disorder, apraxia of speech, sensory processing disorder, cognitive deficits due to dementia, stroke and traumatic brain injury, aphasia, and adult swallowing difficulties. Additionally, Marina has experience with aphasia group based therapy sessions and accent modification clients.
Marina is currently a licensed and certified speech language pathologist and holds a certificate of clinical competence in speech pathology.
Marina has recently relocated to Raleigh, N.C with her puppy George. During her free time, she enjoys training her Labrador Retriever to become a therapy dog, running the city's greenway trails, and exploring the Raleigh area.