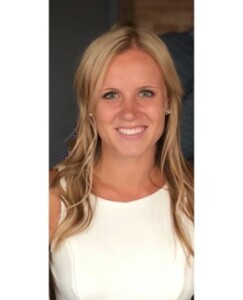 Addison Hofmann
SPEECH-LANGUAGE PATHOLOGIST
Addie is originally from Appleton, Wisconsin. She pursued her Bachelor's and Master's degree from the University of Wisconsin- Stevens Point. While attending school, Addie gained experience working with preschool children, school-aged children, and adults in outpatient clinics and schools. She also had the opportunity to lead an adult Aphasia support group.
Addie has three years of professional experience within the school setting, where she worked with children in kindergarten through the sixth grade. She has knowledge and expertise in the areas of articulation, phonology, expressive and receptive language, pragmatic language, childhood apraxia of speech, fluency, Autism, AAC, and hearing impairments.
Addie recently relocated to Fuquay-Varina, where she resides with her husband, son, and dog. During her free time, she enjoys hiking, kayaking, traveling, cooking, and spending time with her family and friends.