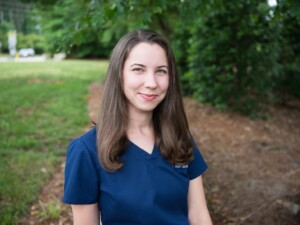 Adalys Suarez
Occupational Therapist
Adalys is an occupational therapist certified by the National Board of Occupational Therapy (NBCOT) and licensed to practice in the states of North Carolina and Florida. She earned a Bachelor's in Psychology with a minor in Criminal Justice in 2015 and a Master of Science in Occupational Therapy in 2019, both at Florida International University (FIU). Adalys recently moved from Miami to Raleigh, North Carolina and is excited to grow as a clinician at Benefit Therapy Services and learn how to best serve her new community.
Adalys has worked as a pediatric OT serving children and their families in a bilingual setting (English and Spanish). Some of the diagnoses she has worked with include autism, Down Syndrome, learning disabilities, Cerebral Palsy, Attention Deficit Hyperactivity Disorder (ADHD), motor and cognitive deficits, and sensory difficulties affecting children's performance in activities of daily living (feeding, dressing, hygiene, etc.), social participation, and scholastic tasks. During her clinical internships, she also worked with older adults experiencing functional impairments due to physical injuries, neurological and cognitive deficits, stroke, psychological disorders, surgical procedures, degenerative diseases, and cardio-pulmonary disorders. Adalys believes that patient/caregiver education and collaboration between patient, caregiver and therapist are of utmost importance to achieve therapeutic goals and generalize learned skills to different environments in order to improve quality of life and increase independence.
Adalys now lives in Raleigh with her husband and dog. She enjoys spending her free time with them and their family/friends, dancing, reading, doing yoga, baking, and relaxing at home with a good movie or TV show. She also loves hiking and being surrounded by nature, which makes her extra excited to be in NC!